Identity and Beer Label Art for MC 77 Award Winning Brewery
Basically four years ago two guys came into my office looking for a graphic designer to develop their idea: open their own brewery. So we moved up, and now after four years MC-77 is a top award winning beer in Italy.
The first graphics were minial with a long distance visual impact, in order to recognize them between the other beer. Then we start doing some illustrated and more detailed graphic. A very interesting and fun task.
Here the results.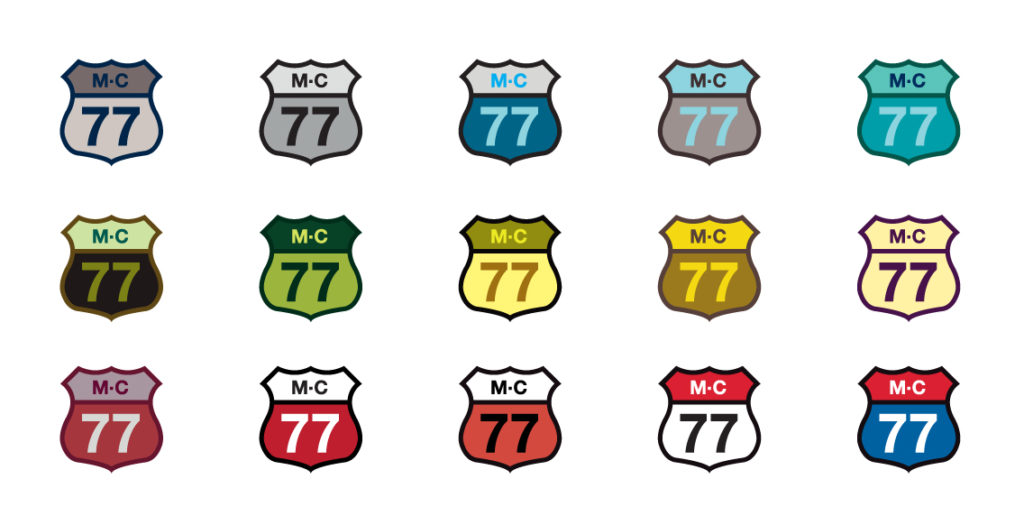 First Minimal labels: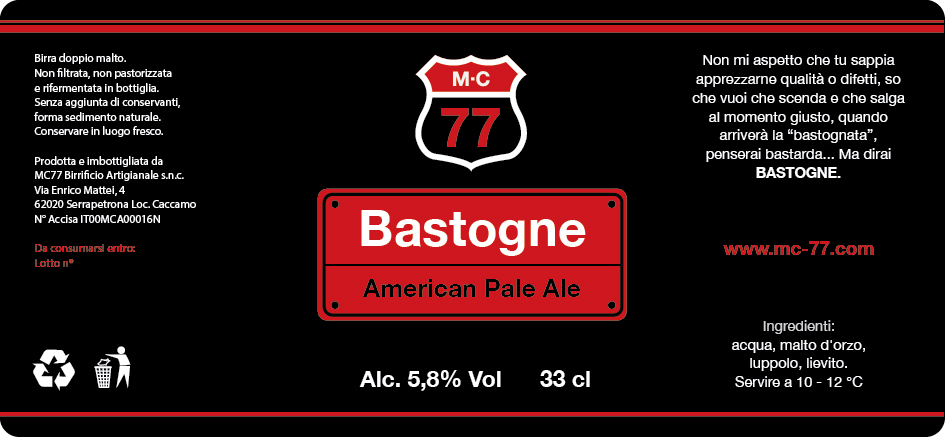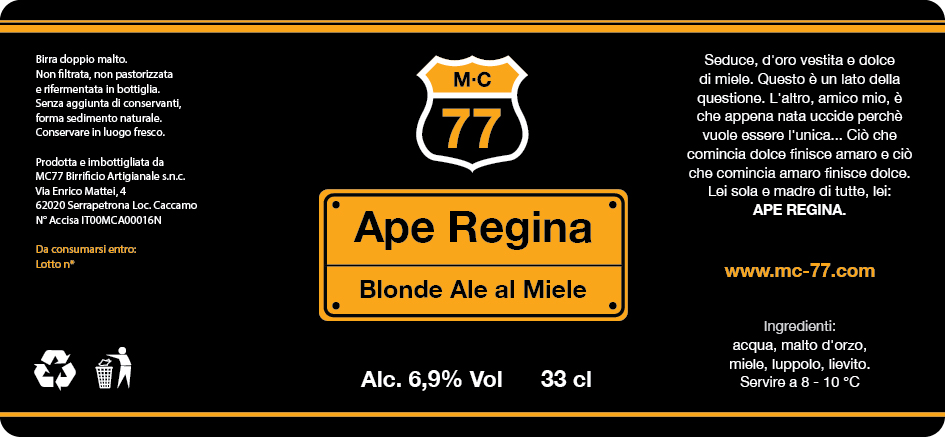 Here the real minimal beer. The bottle have a strong and precise visual impact at eye – bar distance. First mission complete 🙂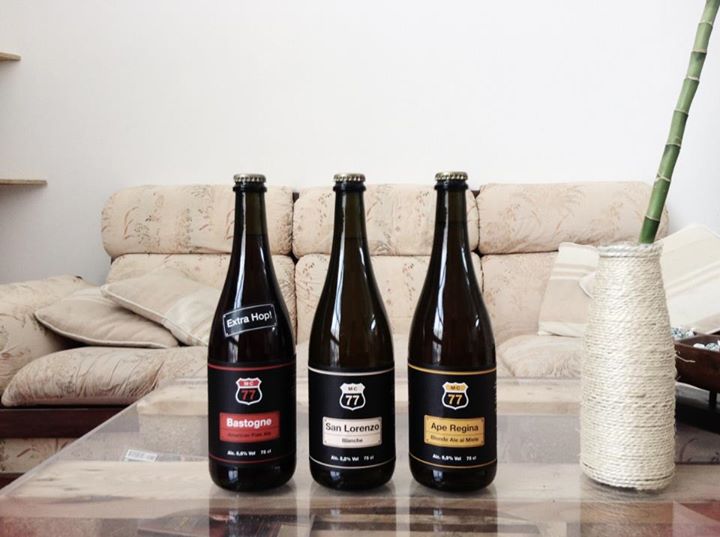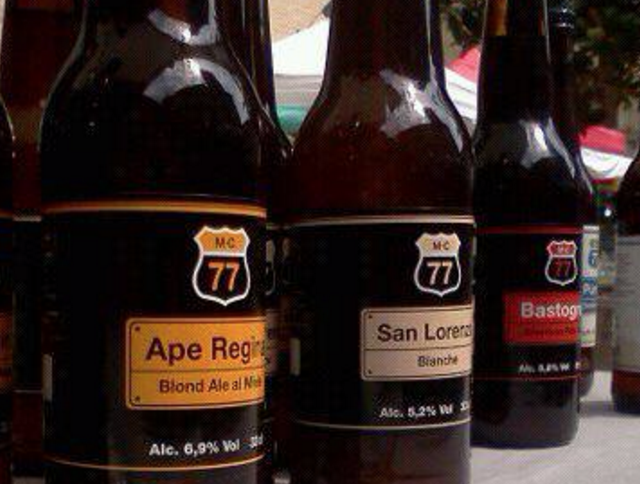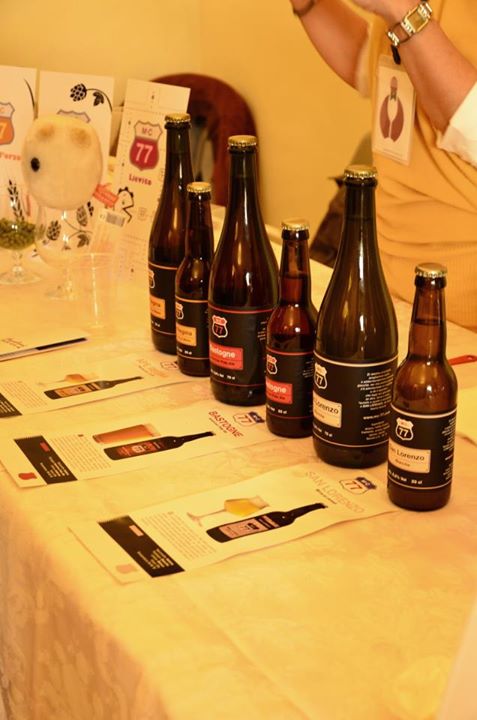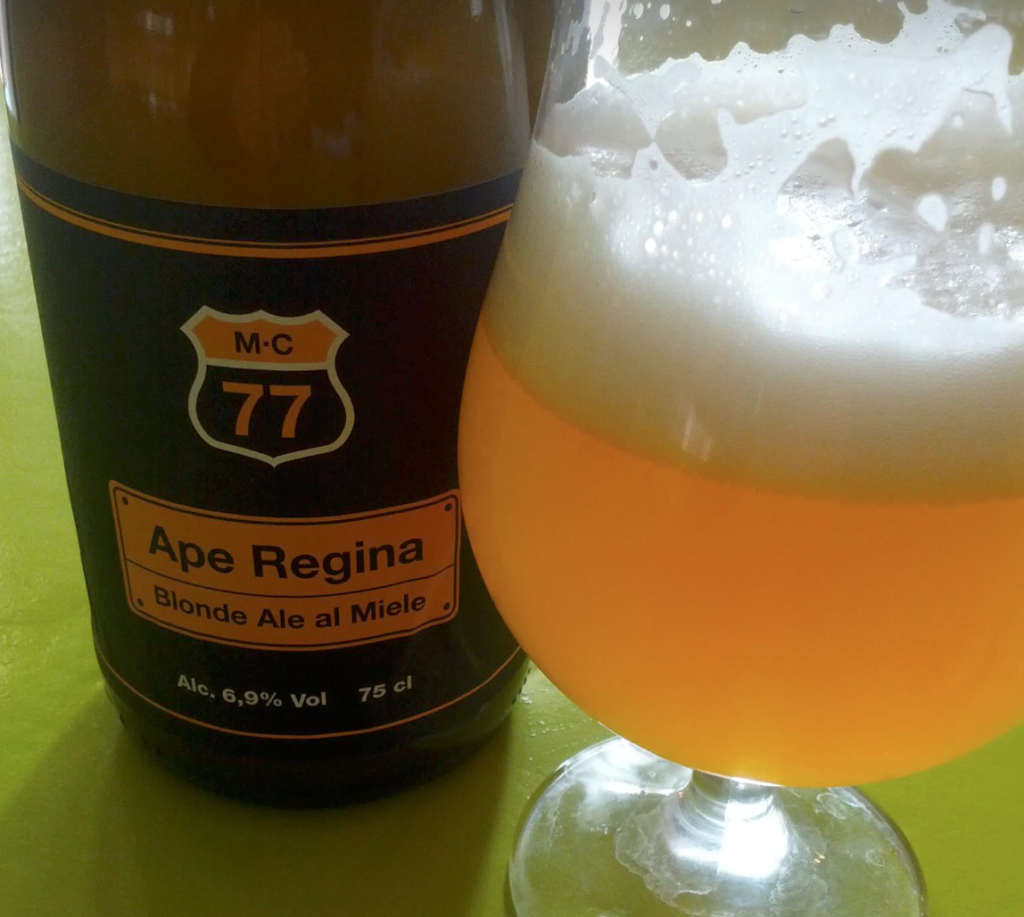 Mild the Gap label, minimal version: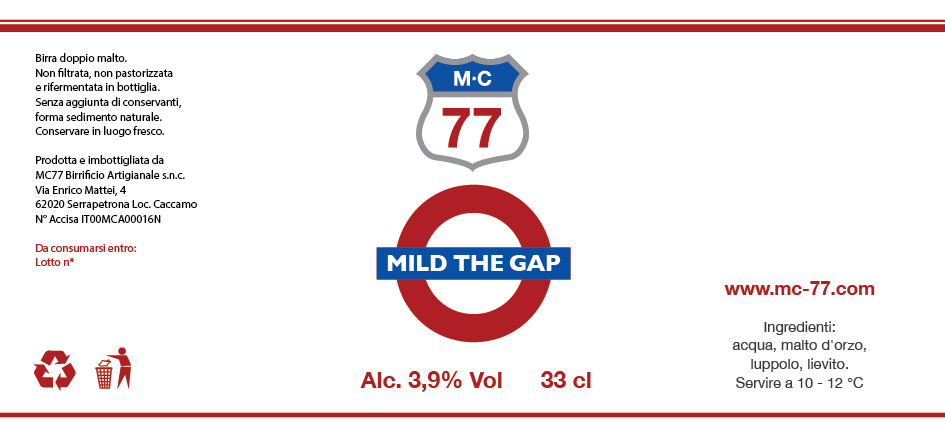 Finisched the first minimal labels, we start doing some illustrations for a new labels serie. Here some of them: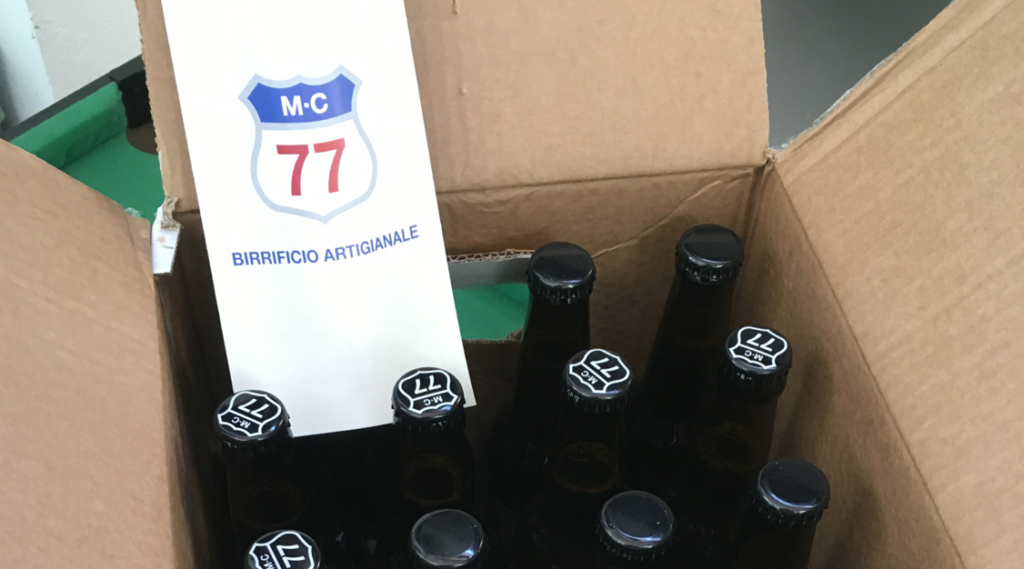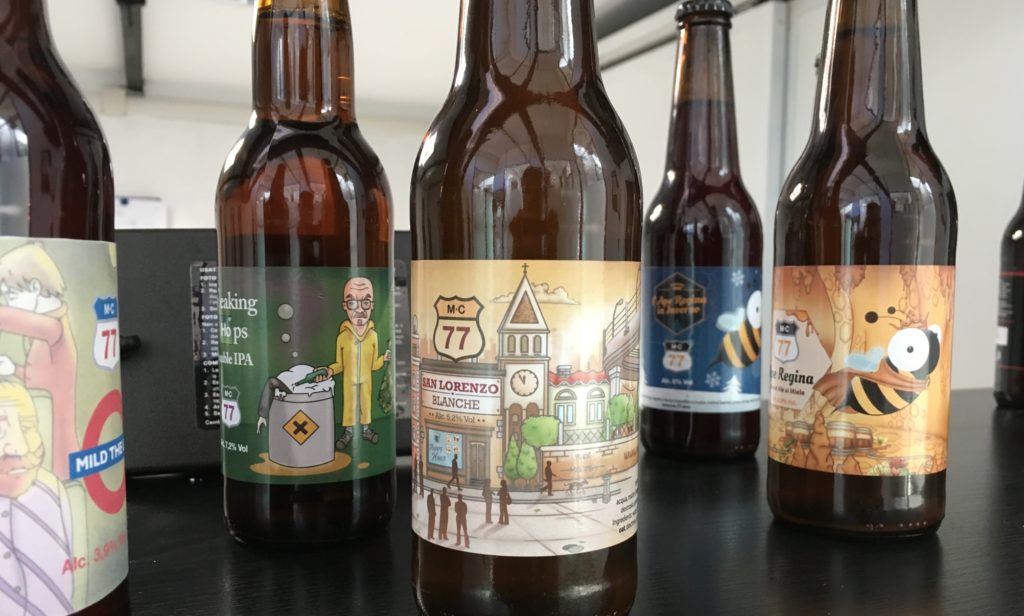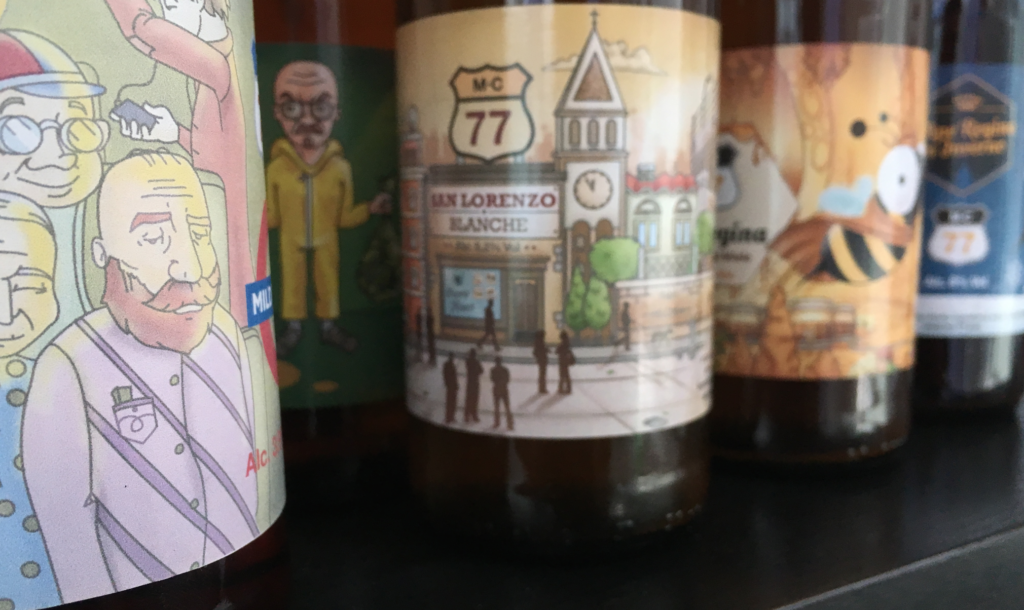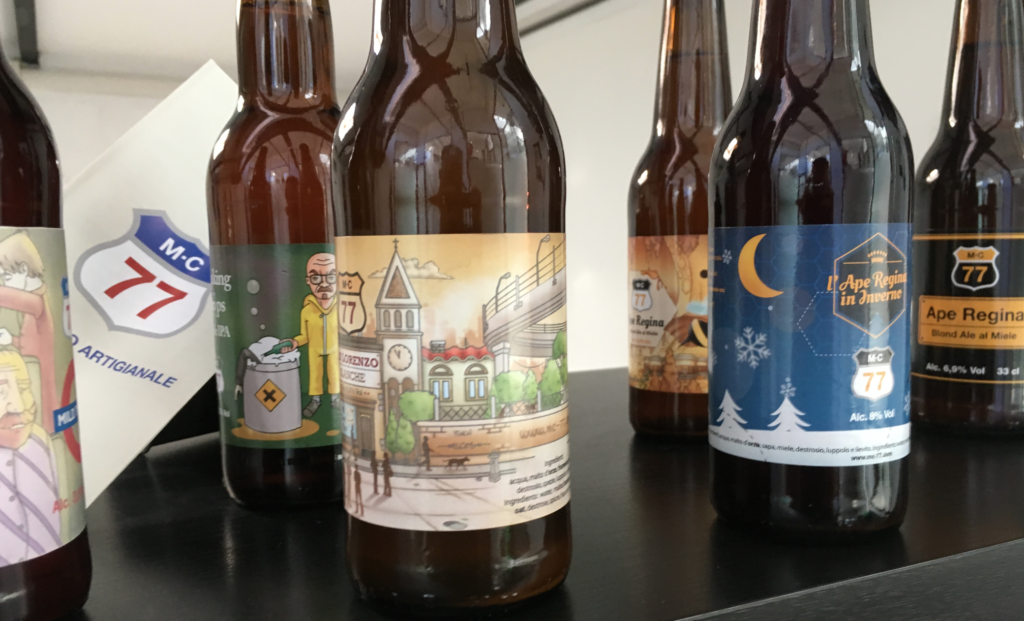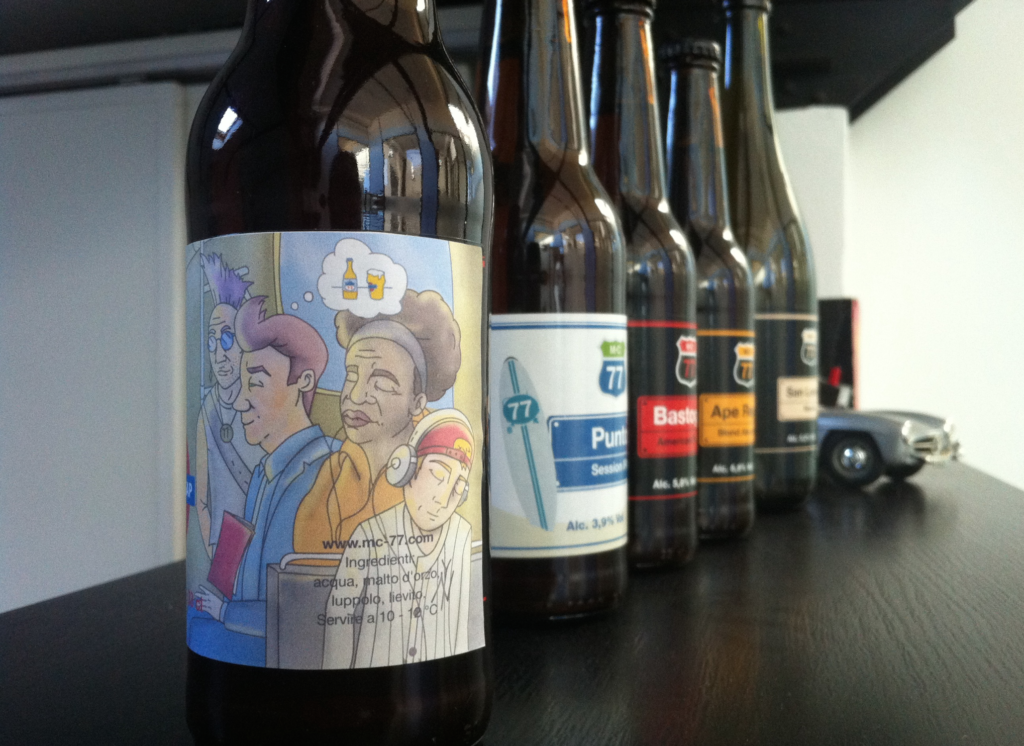 Hops man sketch: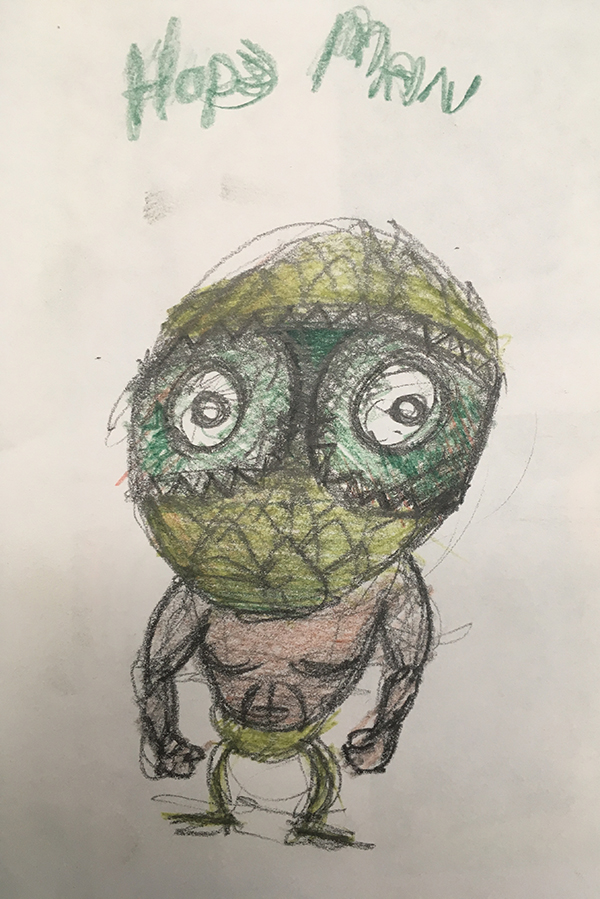 Hapanero Sketch (based on mexican boxe posters):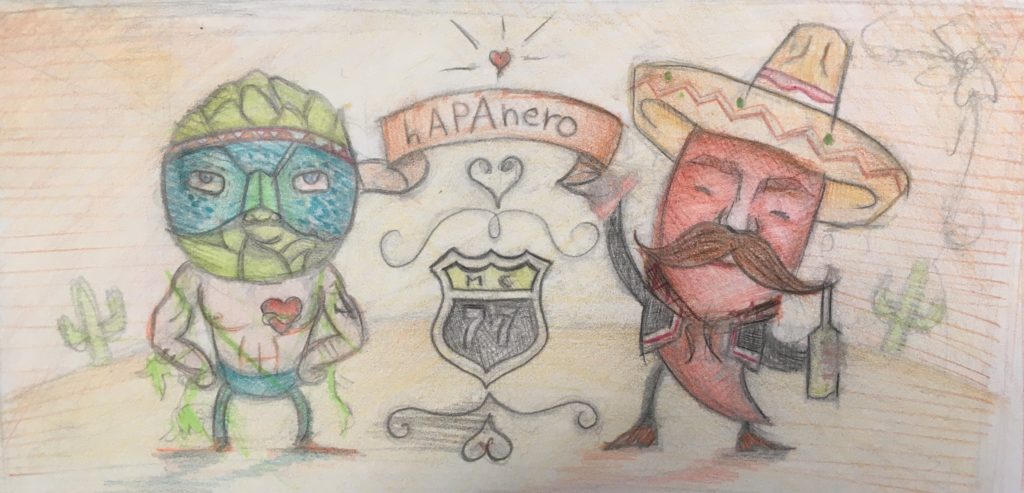 Hapanero final beer label art: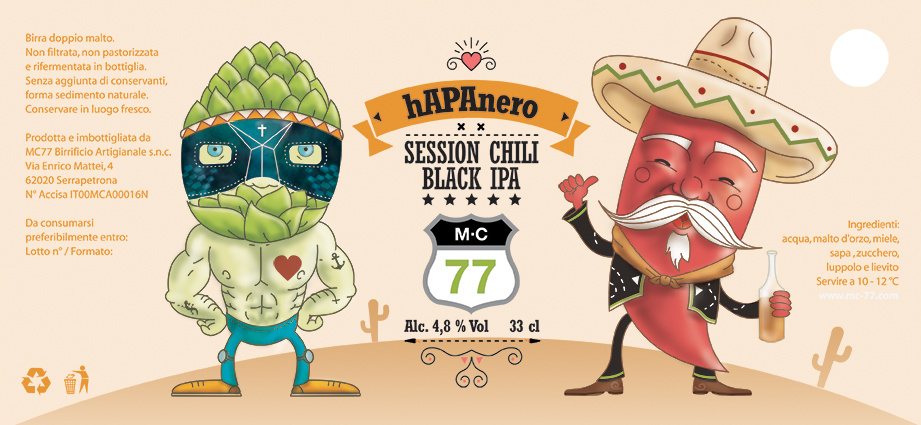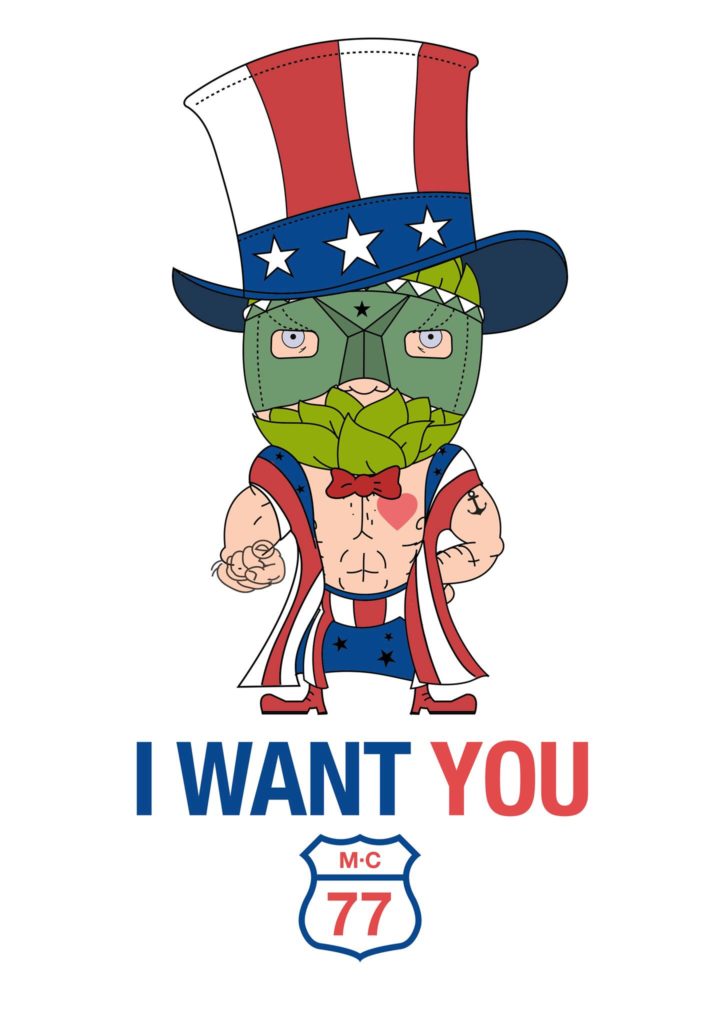 Velvet Suite final label: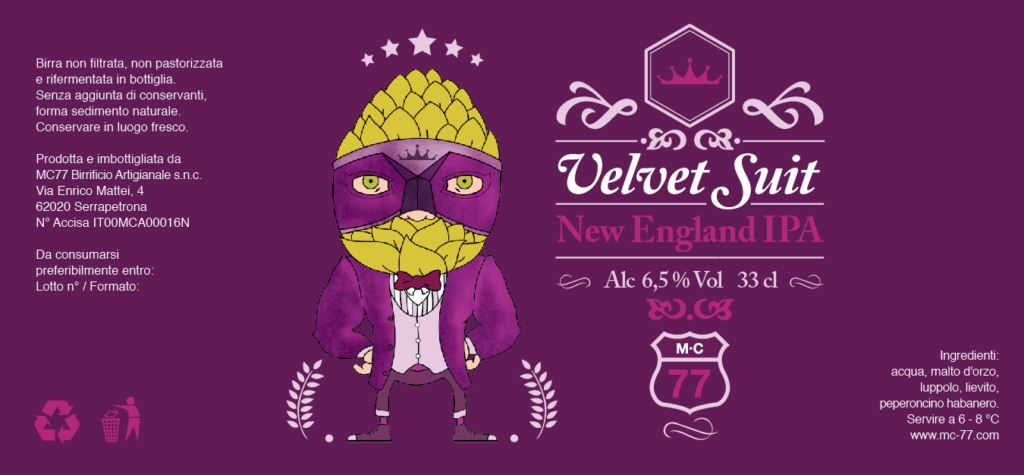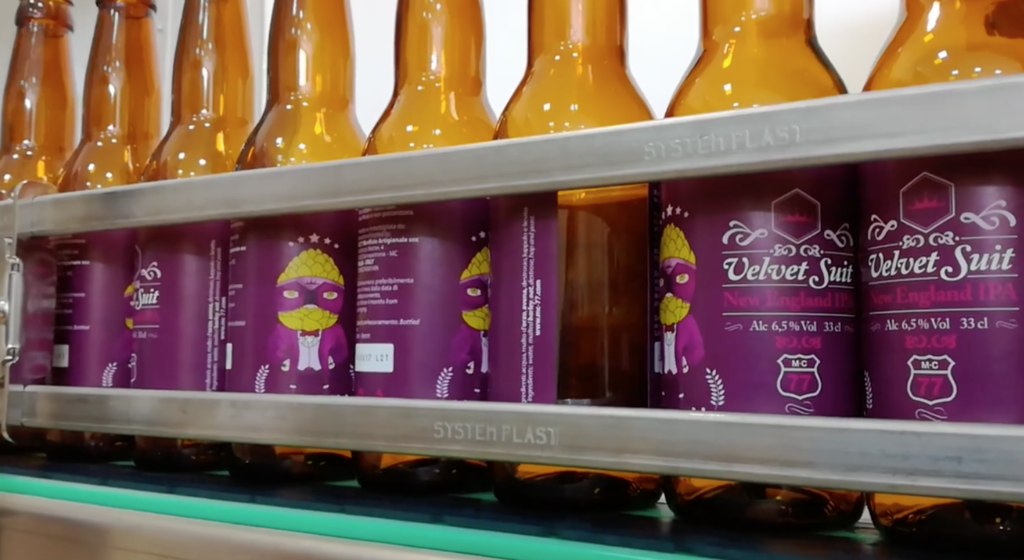 a very fun thing. I don't know who is this guy, but I have a fun, since the client sent to me a picture of a boy with this tattoo :-))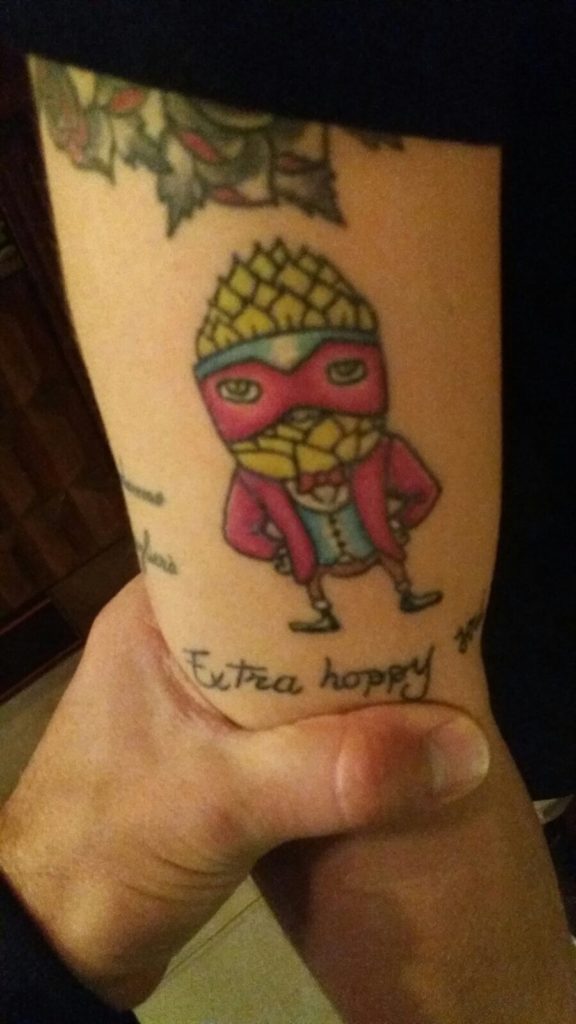 Ape Regina final label: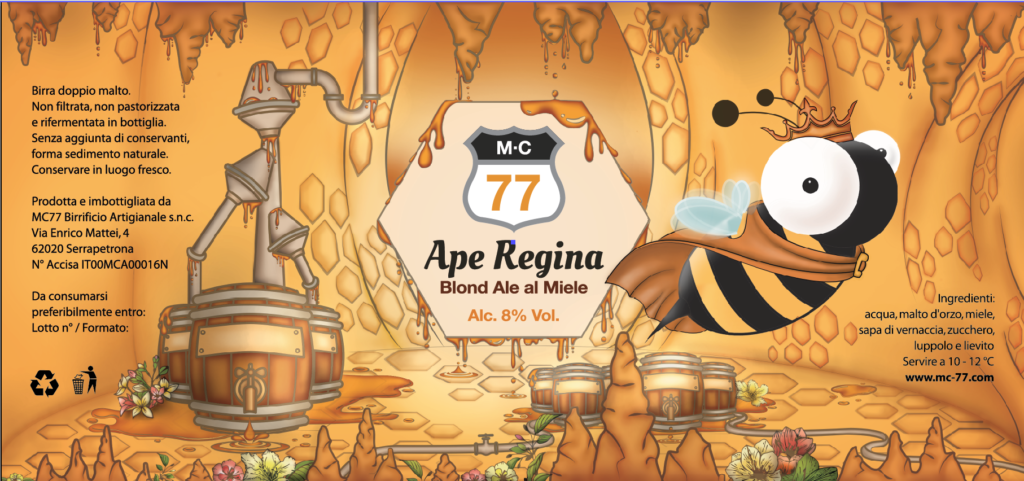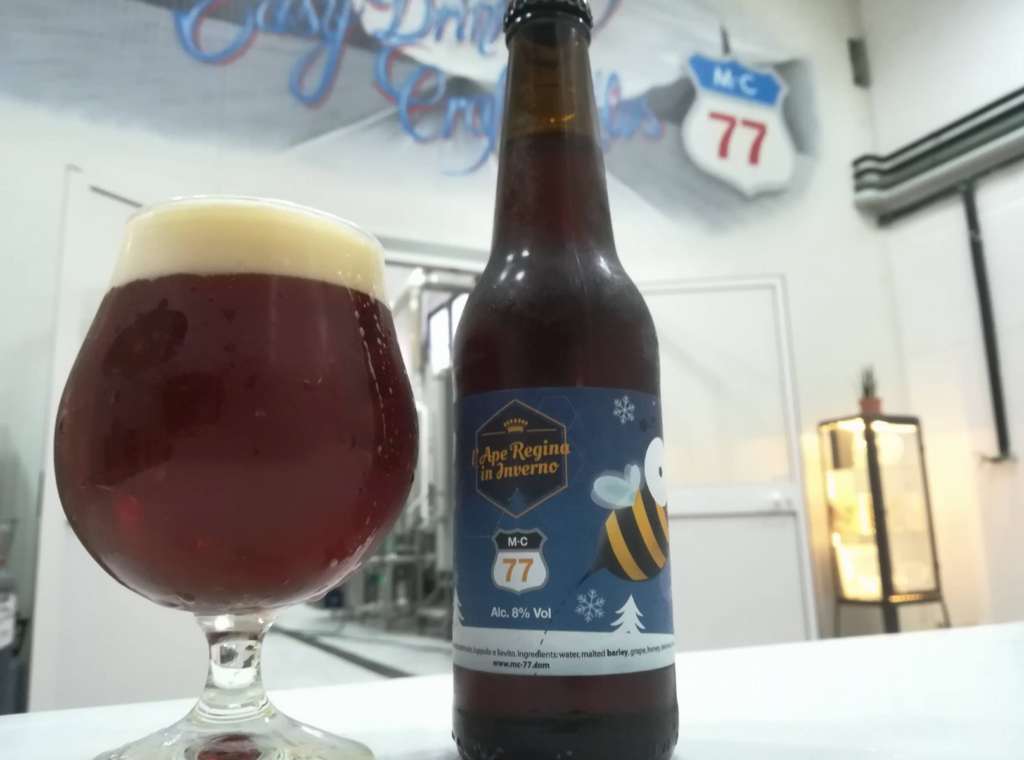 Breaking Hops sketch: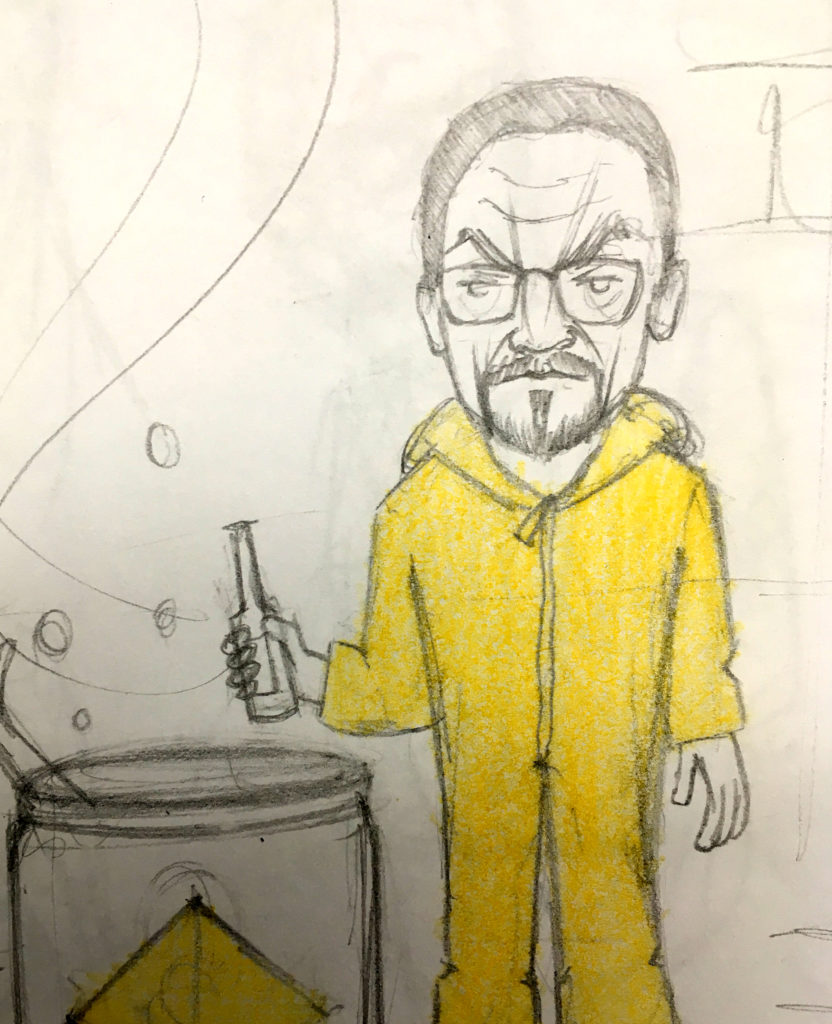 Breaking Hops final beer label art: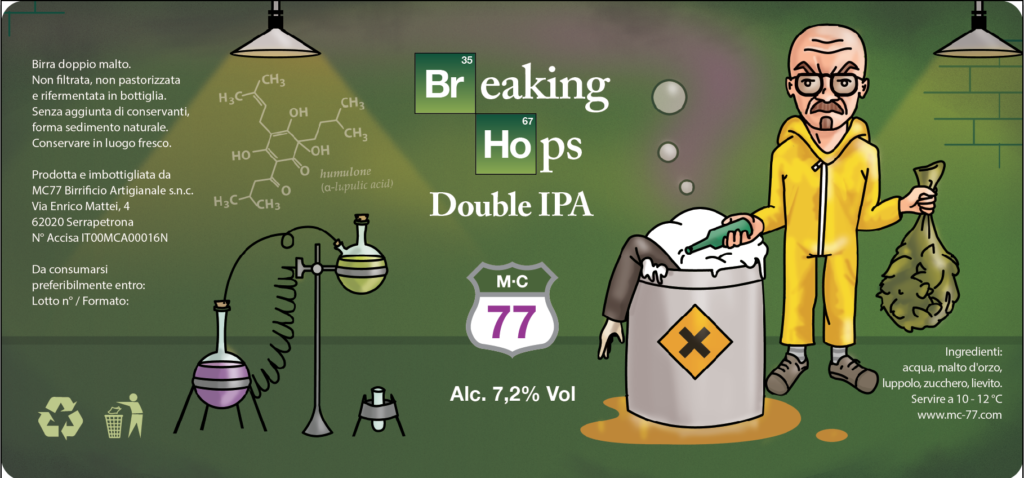 Here the real beer:
Fleur Sofronia Sketch (a beautiful girl in a shabby kitchen):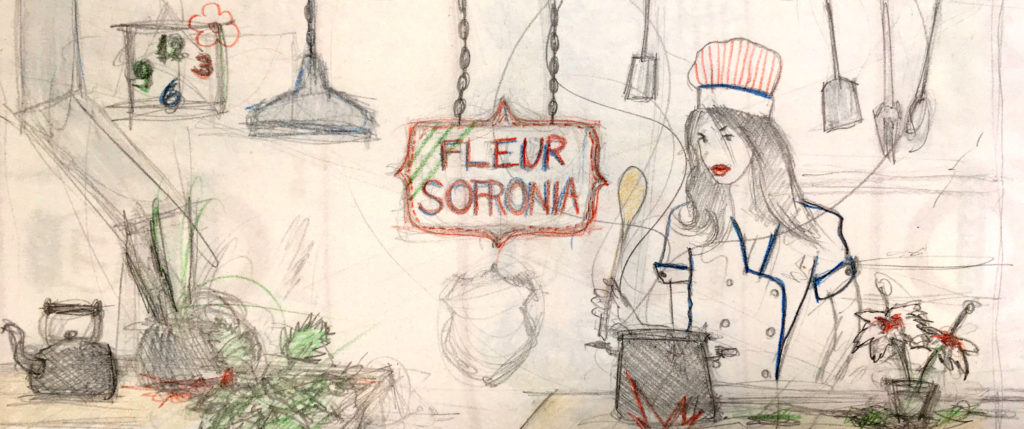 Fleur Sofronia final beer label art: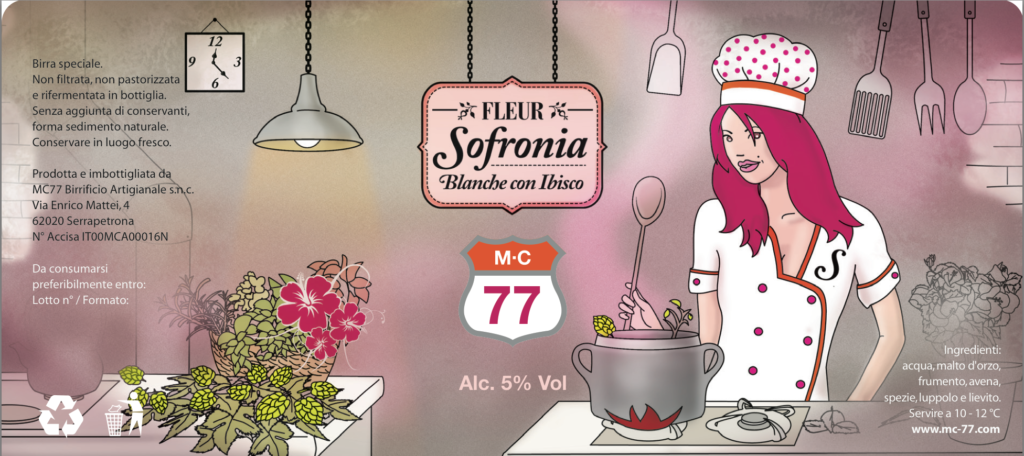 A special graphic set: a mega poster with several MC Characters: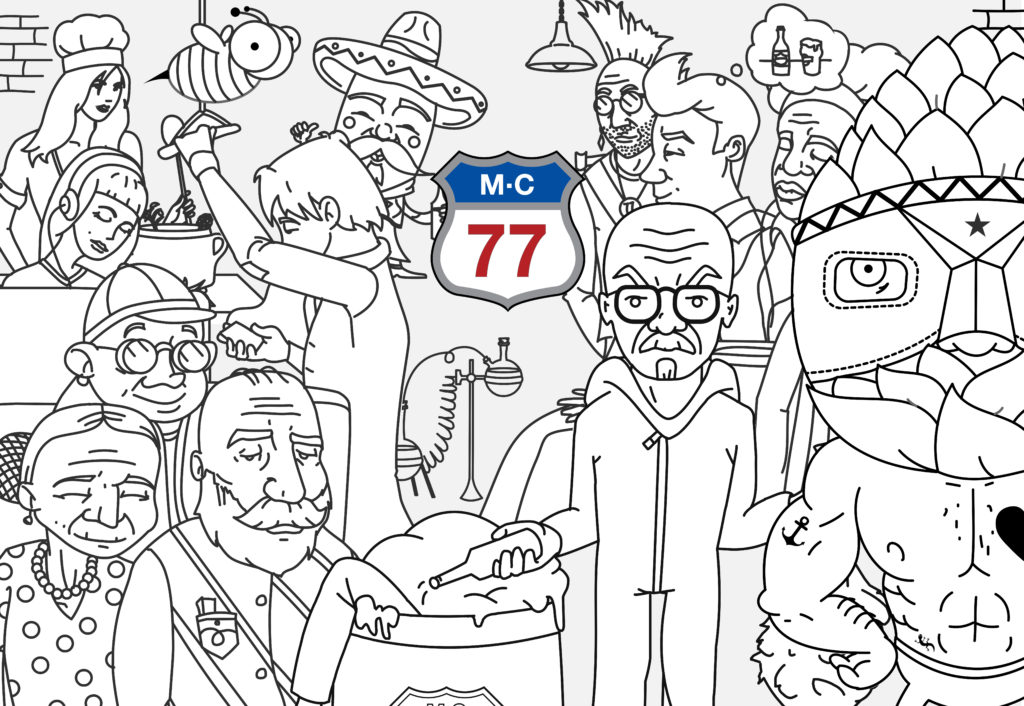 Mild the Gap firts sketches: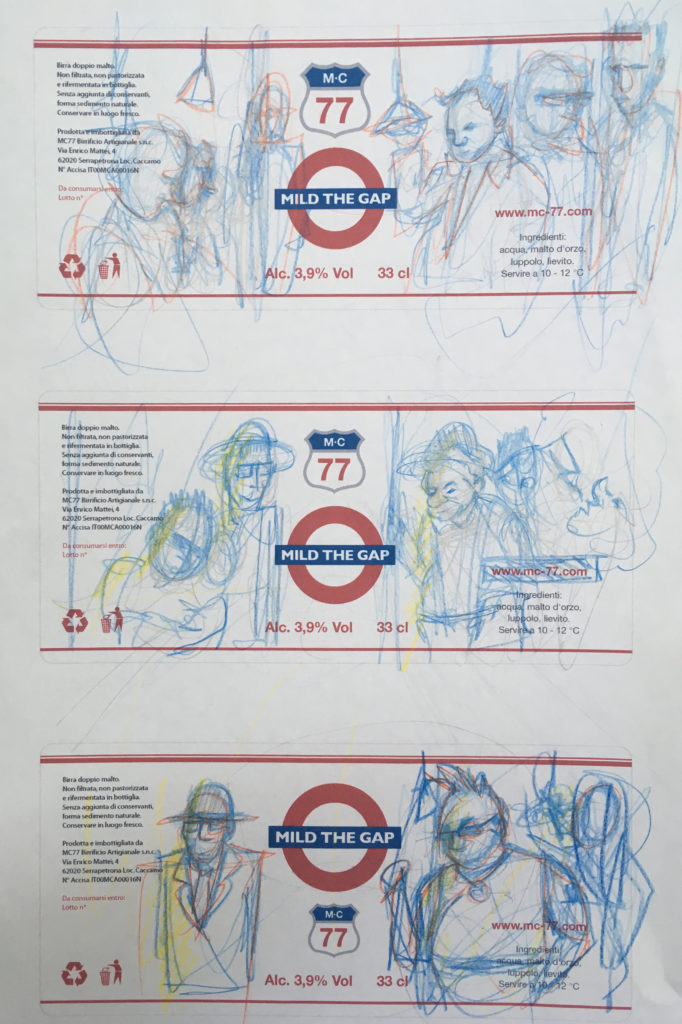 Mild the Gap final beer label art: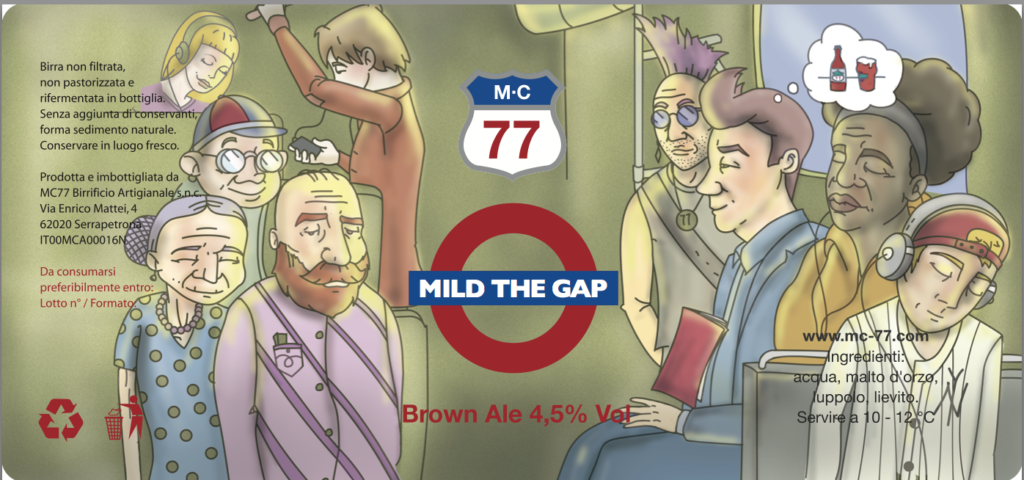 San Lorenzo black lines and final label, (San Lorenzo is a characteristic university area in Rome, where I work).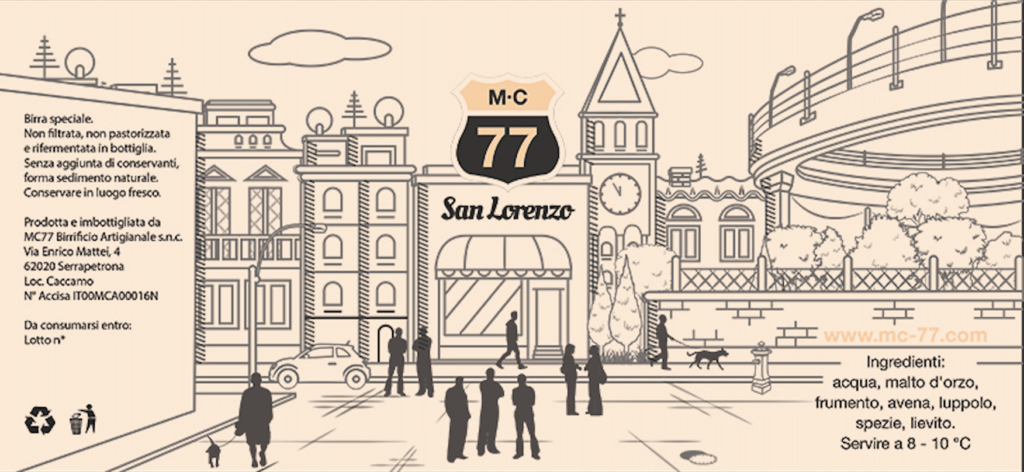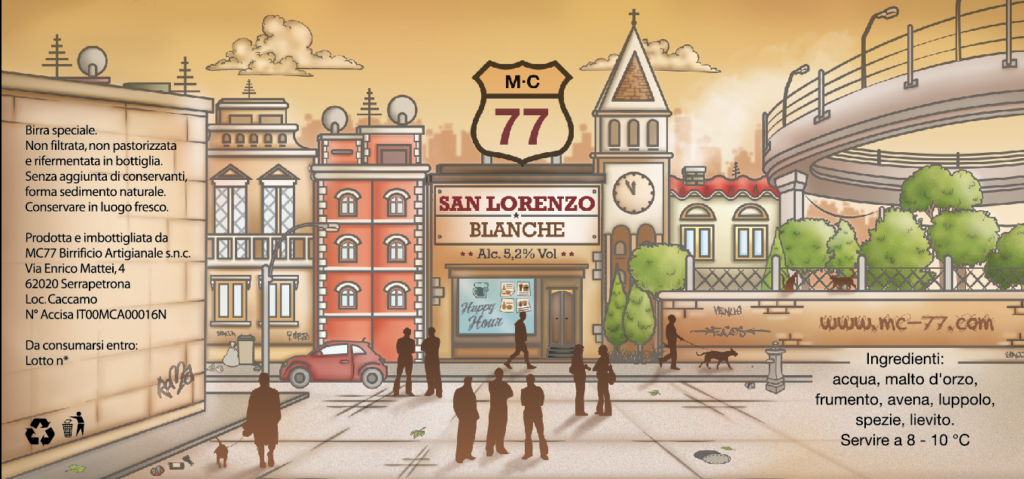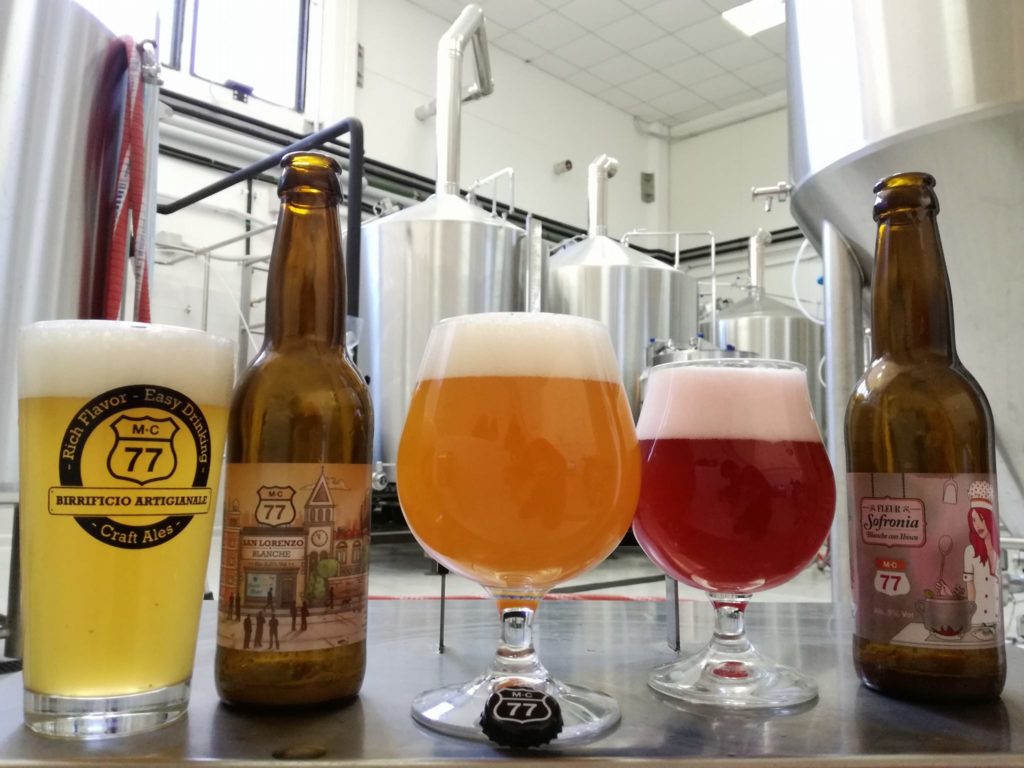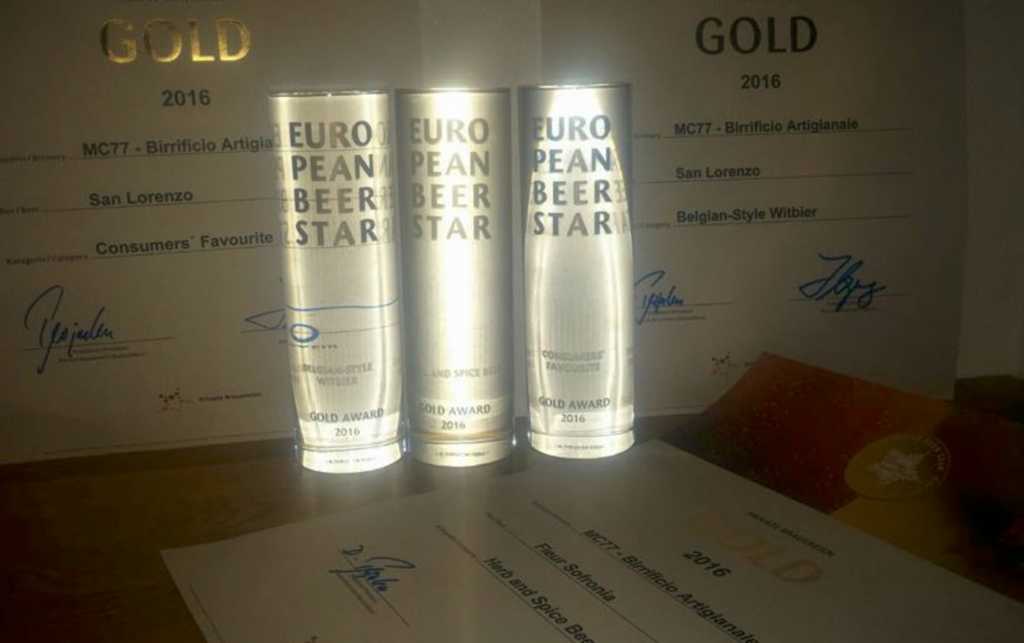 Bastogne Sketch with Zanardi, a very famous character by Andrea Pazienza, italian artist (for me the best artist in the world, rip). In the last sketch there is a Citroen Squalo, the car of a characters of Bastogne, an Enrico Brizzi romance.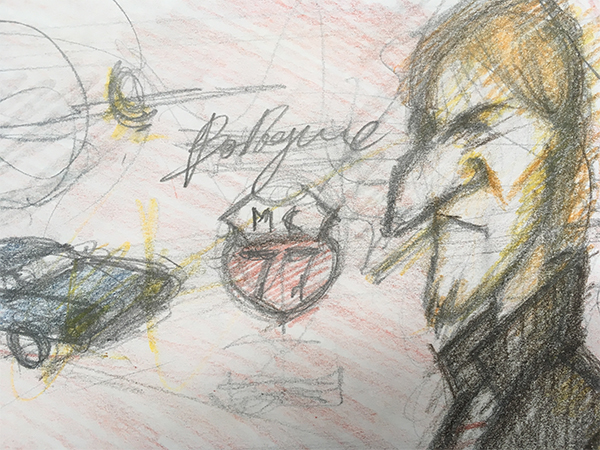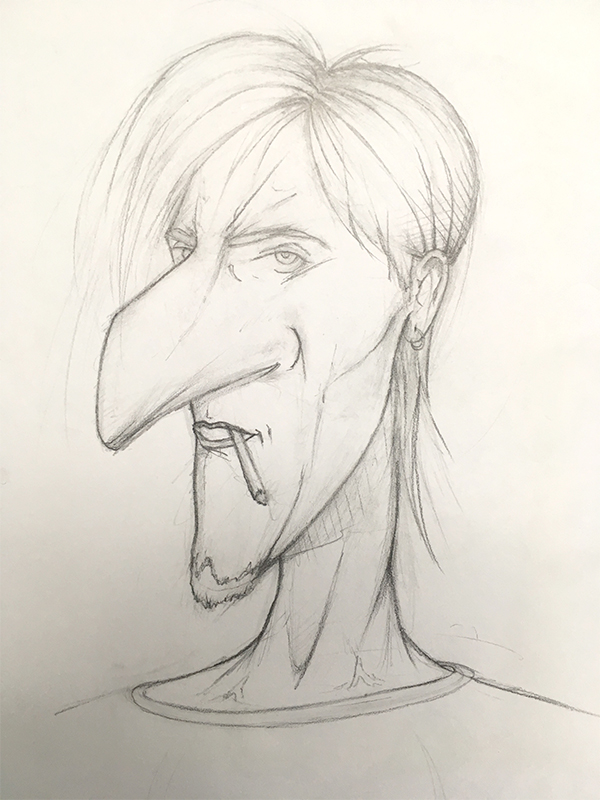 Bastogne final label art: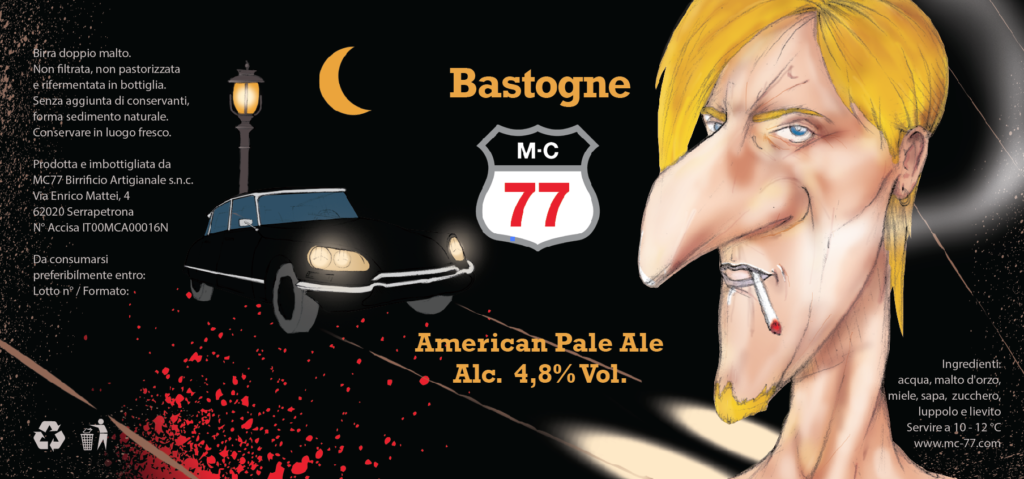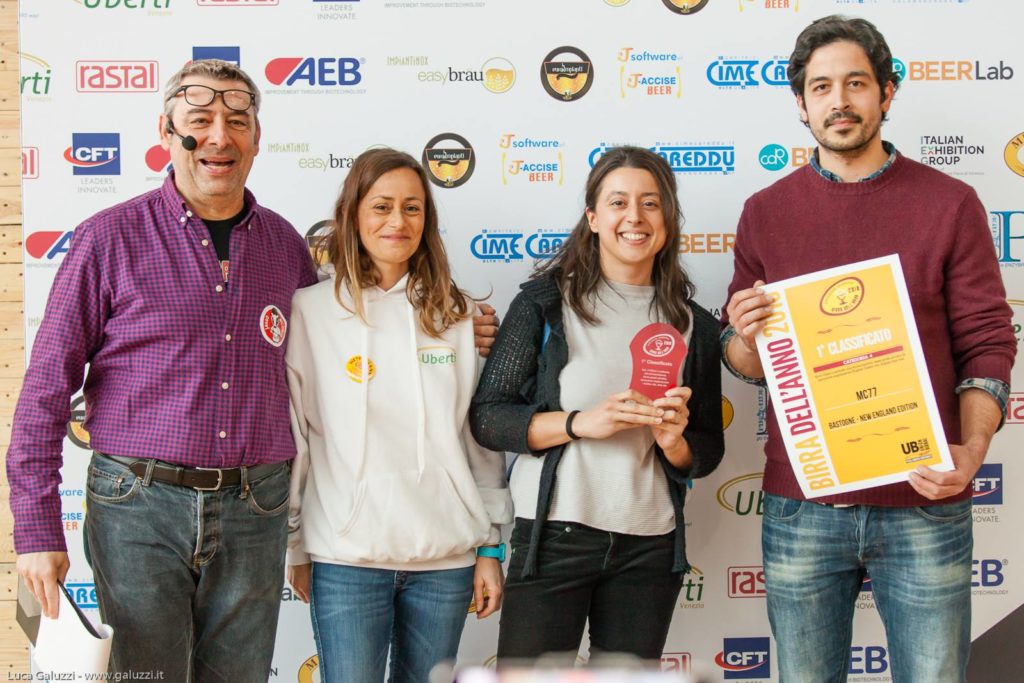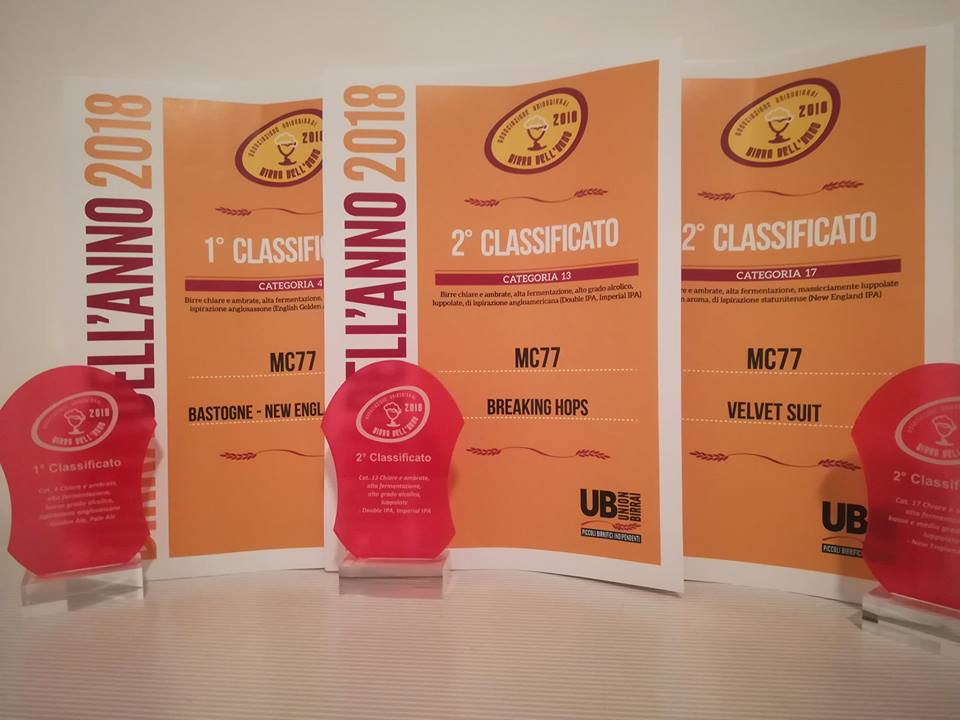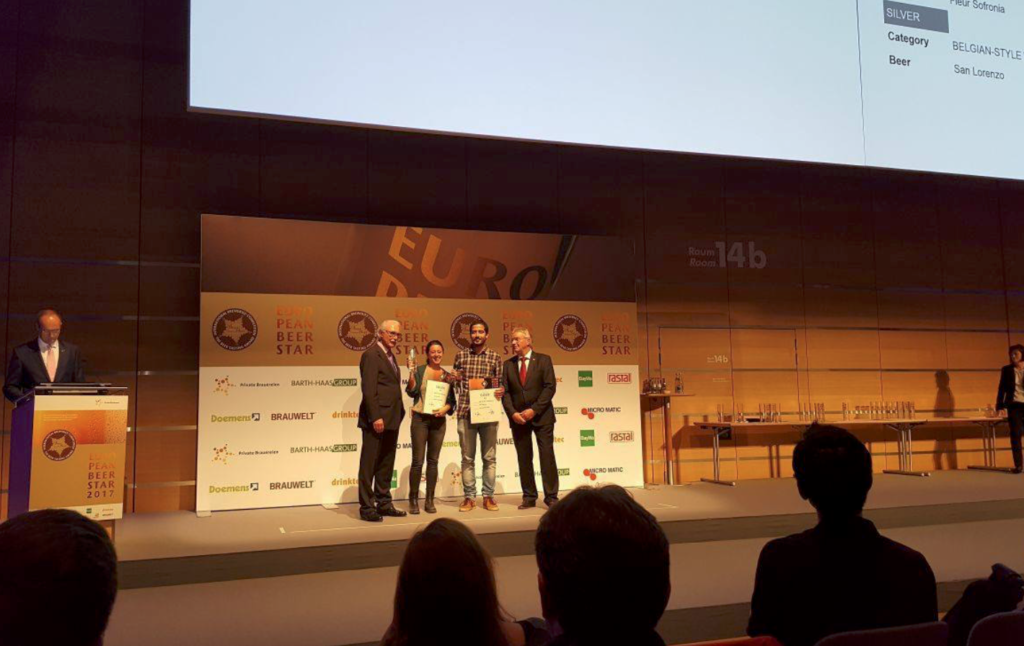 Birra acida final beer label art: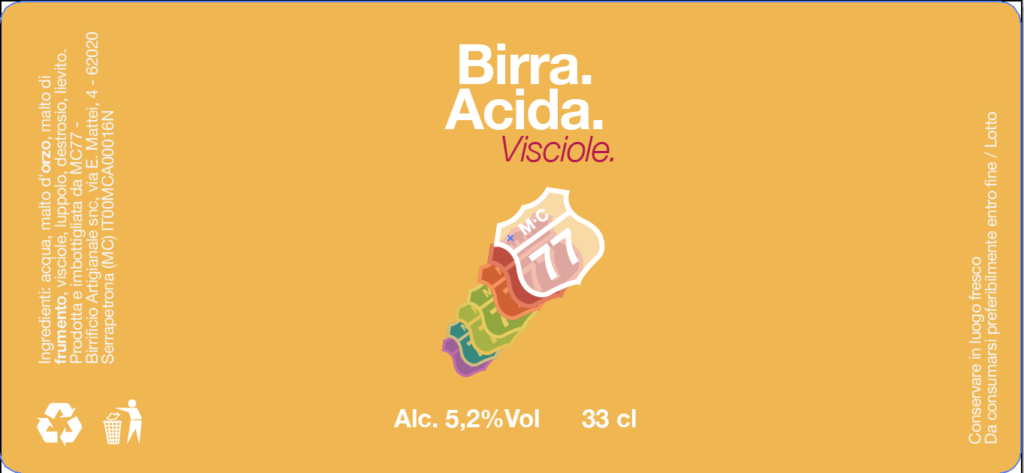 And we have not finished yet 🙂
Conero, inspired by the Nascita di Venere of Botticelli, 1482.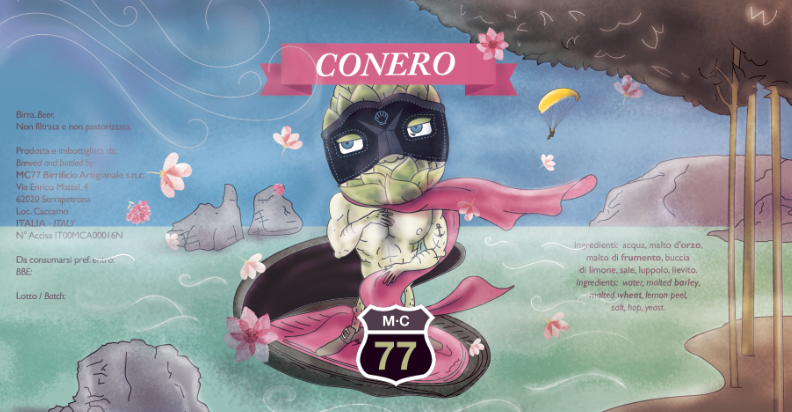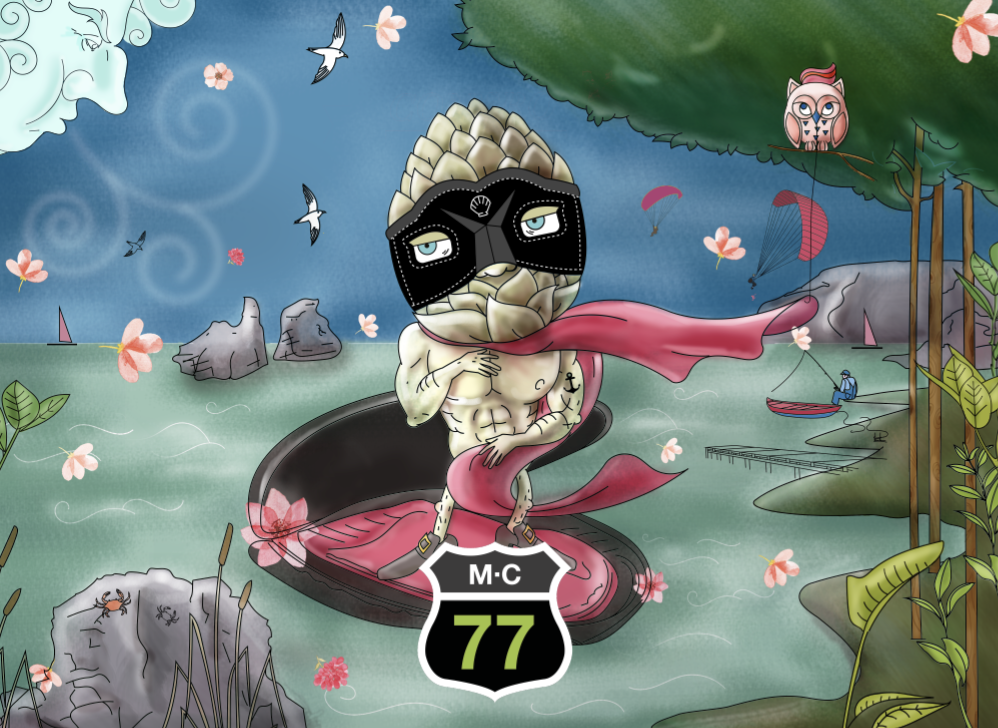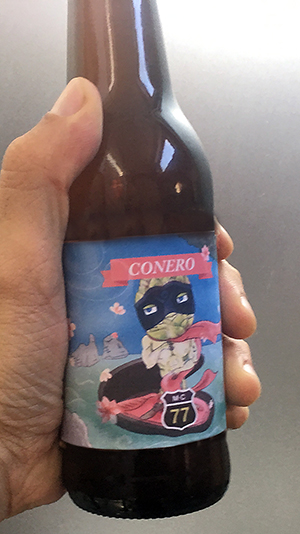 Saaz, inspired by a typical Sicilian drink, made by lemons and salt: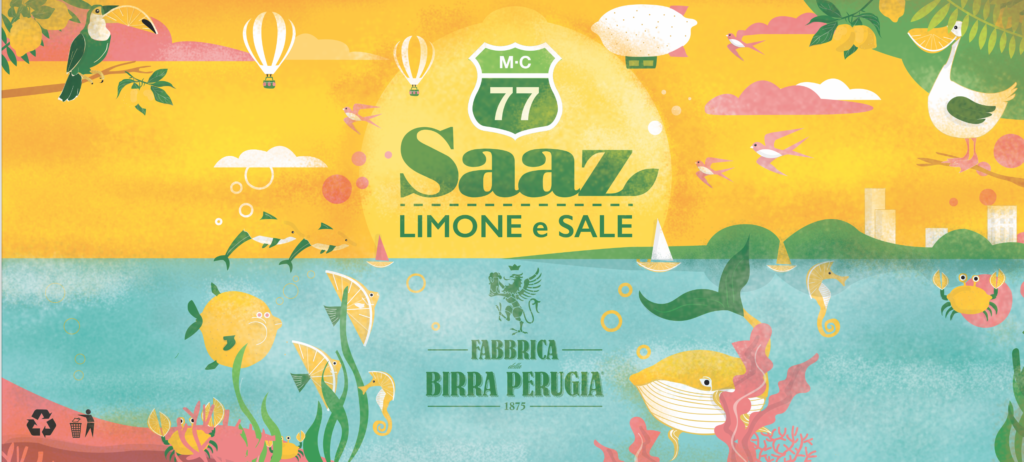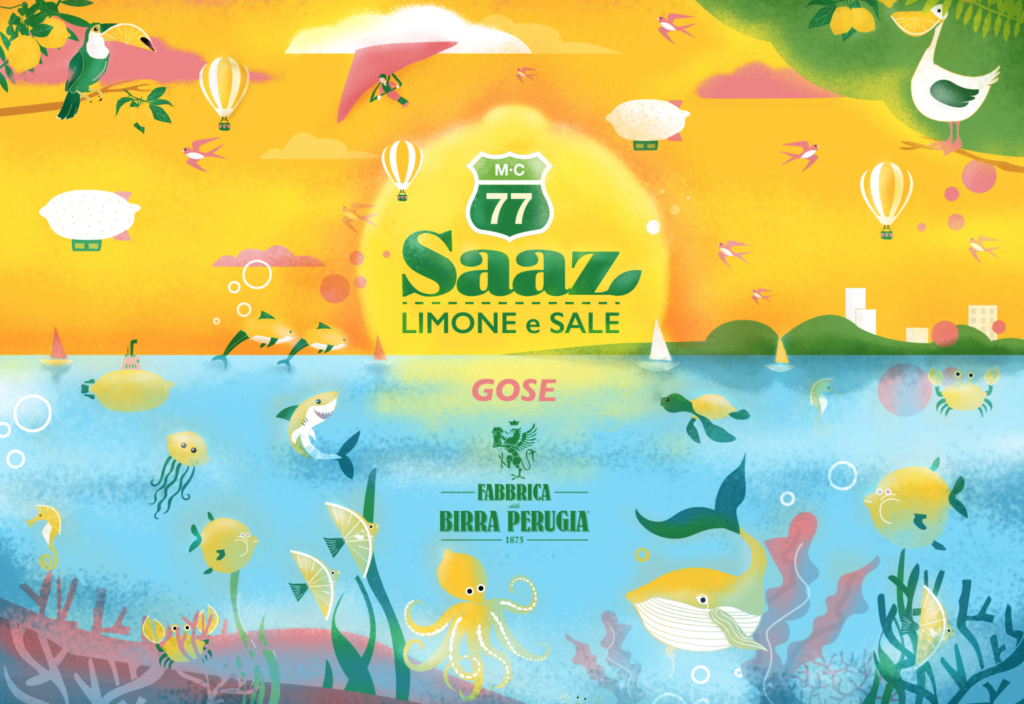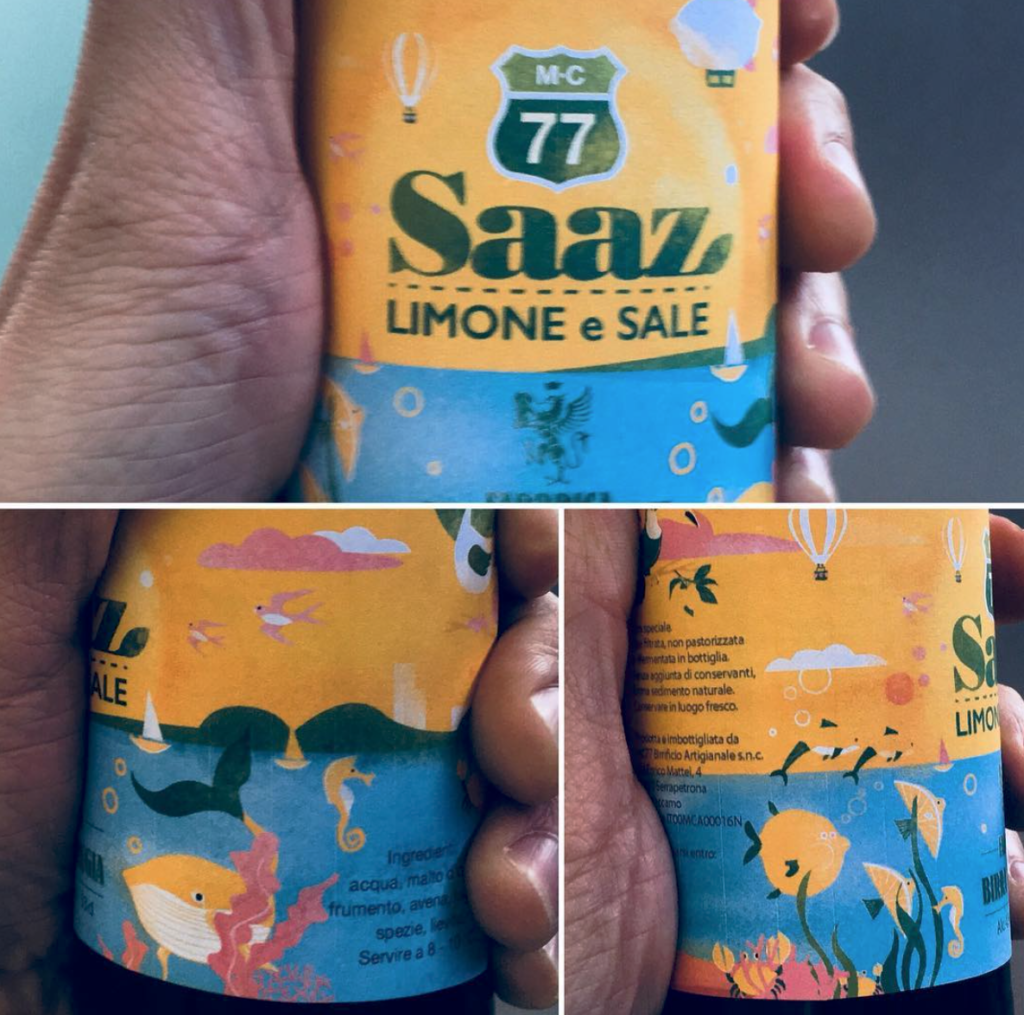 Glu glu: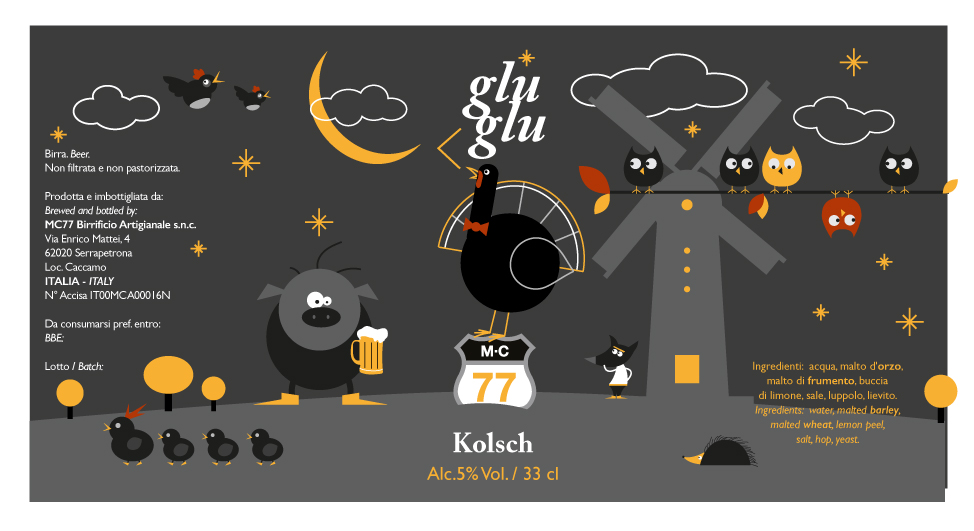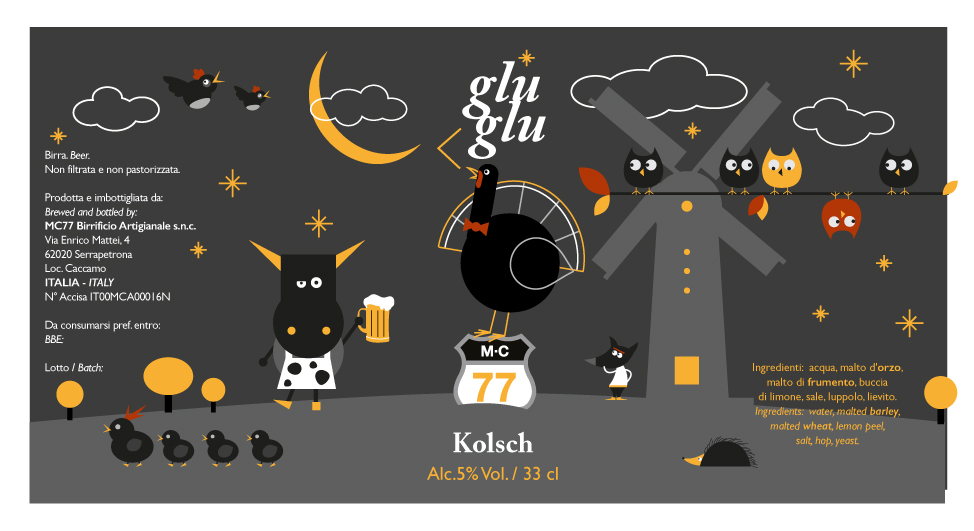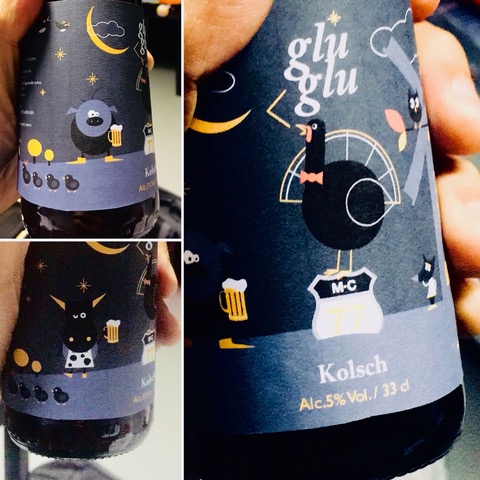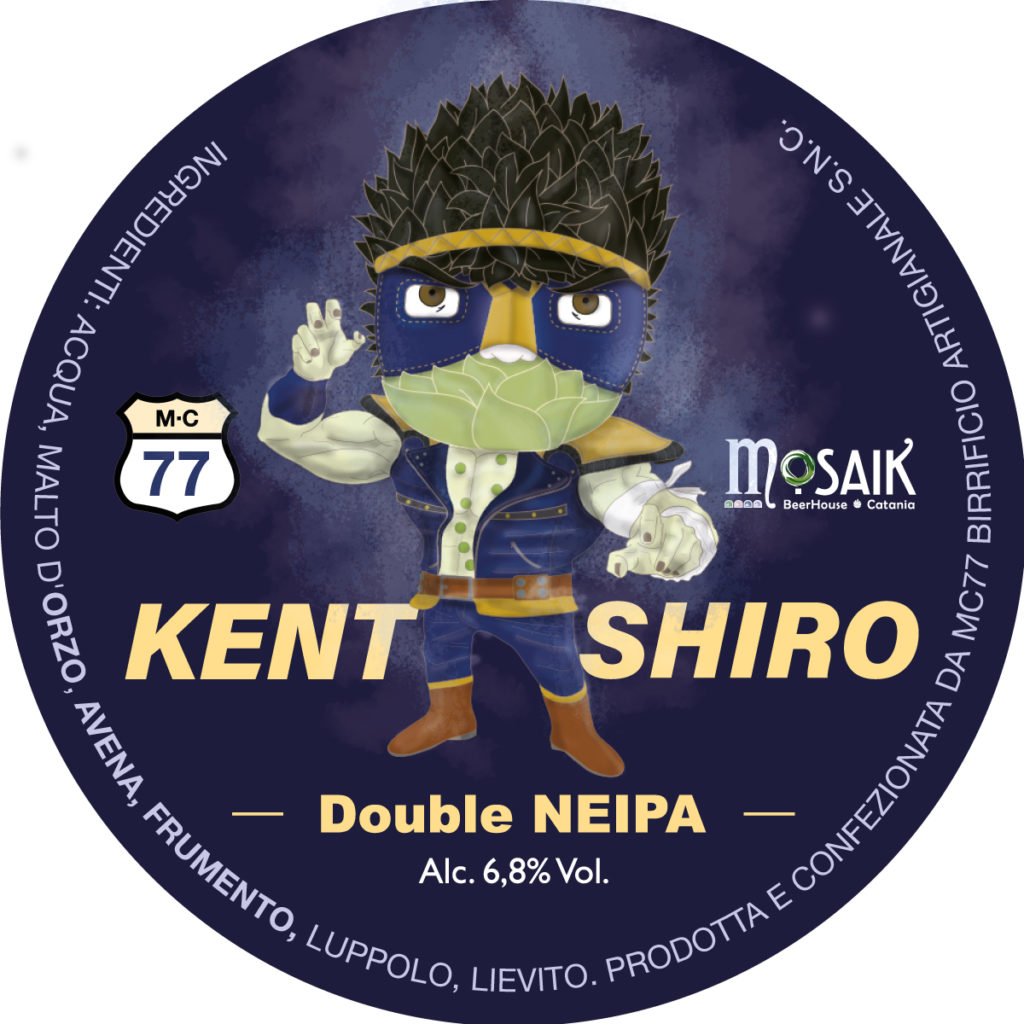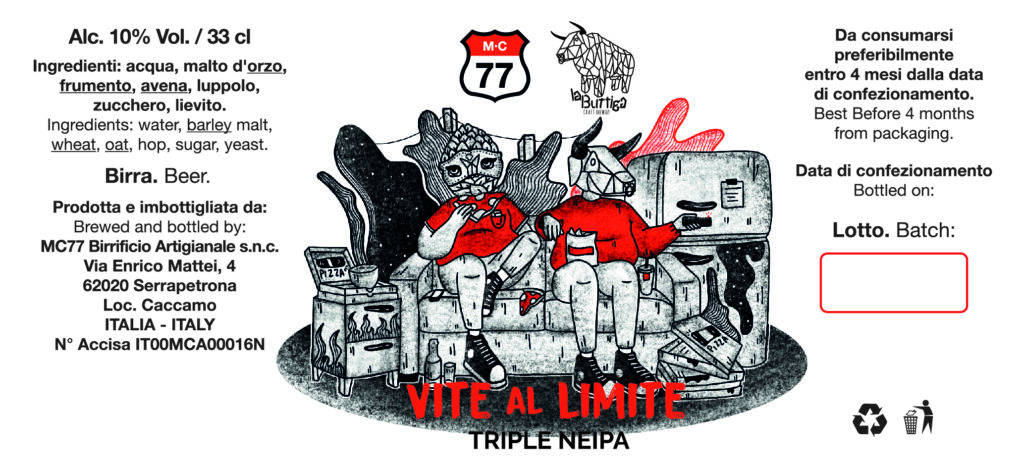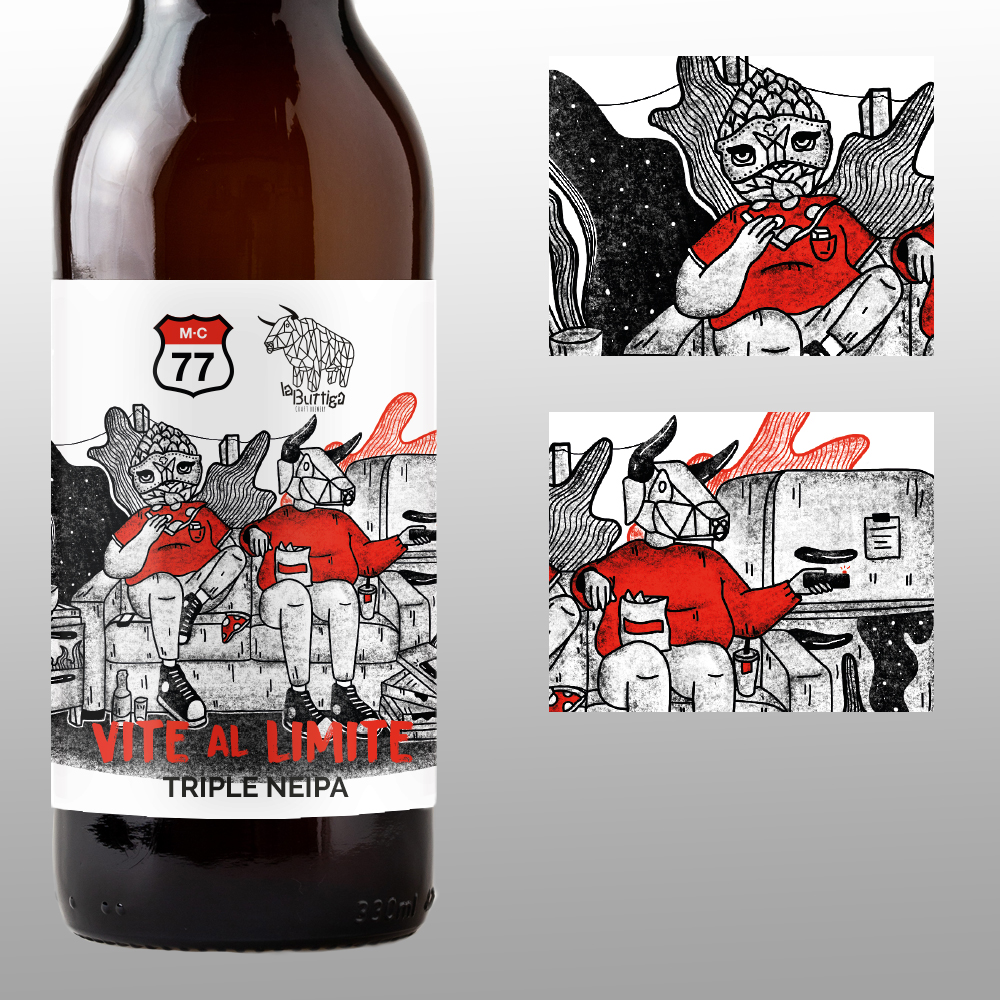 Thanks.